Welcome to Nancy's Wood 'N Designs Online! If you like decorative painting, check out the books and patterns presented here.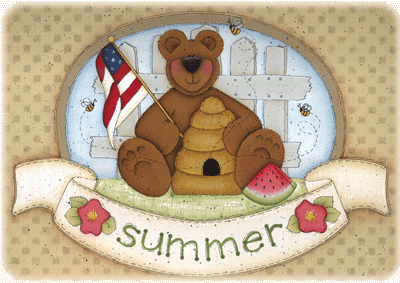 News!:

Nancy has changed her e-mail address! You can now reach her at [email protected].
I have recently been published in several painting magazines. Check out the new magazines page for a gallery of my magazine projects. Check your news stands for these delightful patterns! Remember, you can always order back issues from the publishers if you missed the magazines the first time around.
Don't forget to use the box at the left to sign up for my mailing list! I'll send you periodic news and updates!
Last updated March 16th, 2005
---
All content ©Nancy's Wood 'N Designs, 1997-2005
Design ©North-40 Designs, 2005